WORKSHOP: Dinner with a Doctor – Building a Bridge for All
Dinner with a Doctor is a non-profit community health education program built to stand on its own or to be used in tandem with other available programs to further and deepen relationships in the community.
The model discussed in this seminar can be duplicated anywhere, in any size group, and can be accomplished by utilizing the resources around you. Dinner with a Doctor of Spokane Valley was intentionally created with a non-threatening approach to meet people where they are at in life, focusing on whole-person care and total well-being.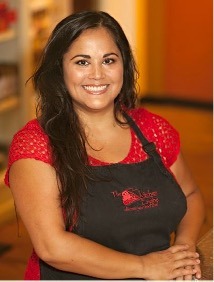 Jamie Aquino, teaches culinary classes with a focus on vegetarian, plant-based, and farm-to-table food, and is a writer for Edible INW.
She helped build and is currently the co-director of the Dinner with a Doctor program in Spokane Valley. She is passionate about using food in a way that nourishes people both in body and soul, and loves to share her knowledge of food and nutrition with others.
WORKSHOP: Ready, Set, Go!
Your ministry needs money, but are you ready to fundraise? Evaluate the strengths and weaknesses of your organization that make fundraising successful and walk away with practical steps that will make your efforts more effective.
Michael Brown, Michael Brown is the current associate director for Philanthropic Service for Institutions (PSI) where he oversees programs.
He is the former president of Targeted Insights, a marketing consultancy he founded to serve the donor communications, research, and fundraising needs of nonprofit clients.
Before launching Targeted Insights, Michael was Senior Vice President for one of the largest faith based advertising agencies in the country. He has served an array of nonprofit organizations including Wycliffe Bible Translators, Moody Bible Institute, Northwestern University Radio Network, Mercy Ships, Alliance Defense Fund, Feeding America, and many others.
After earning his B.A. in Mathematics & Computer Science from Oakwood College, and his MBA in Marketing & Finance from Tulane University, Michael began his marketing career by spearheaded product innovation and business research efforts for Fortune 500 and Global organizations like The Dallas Morning News, Verizon, and Hallmark Cards.
Over his twenty year career, Michael has had the honor of serving as adjunct marketing faculty at Webster University, faculty at the Christian Leadership Alliance's Engstrom Institute, and is a national conference speaker and trainer on nonprofit brand strategy.
In addition to his marketing and cause branding project leadership on the Pulitzer Prize winning book Eyes of the Storm, Michael's publications include Michael's publications include Building Brands: Essential Paradigm Shifts For Today's Ministries for the Christianity Today's Outcomes Magazine.
Michael is currently authoring two chapters to be added to the popular book Successful Fundraising and remains an avid writer.
Michael is an impassioned Bible Bowl Ministry leader, lover of instrumental and choir music, and Toastmaster's International member. When not speaking and conducting training on personal finance and church stewardship, he and his wife Laura lee find their greatest pleasure in helping their three daughters (Christian, Olivia, and Lauren) and one son (Michael, Jr.) to pursue and embrace their kingdom-driven life's purpose.
WORKSHOP: Pathway to a Successful Major Gifts Program
Create a major gifts program that is successful for your organization by learning how major gifts can best be structured for your ministry. You will have opportunity to think through what you can do to launch or strengthen a major gifts initiative that can increase philanthropic income to benefit those you serve.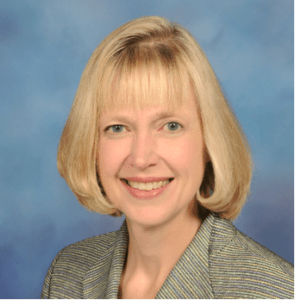 LuAnn Davis, CFRE, is Vice President for Advancement at Union College, Nebraska, a position she accepted at her college alma mater in 1992. She graduated with a Bachelor of Science degree in business administration with an emphasis in management. LuAnn went on to receive an MBA from the University of Nebraska-Lincoln in 1996. She has actively maintained her Certified Fund Raising Executive credentials since 1990.
Davis administers the development, alumni activities, and college promotion functions at Union College.  A comprehensive approach to philanthropy has resulted in $94.5 million for three major capital campaigns, numerous special projects across campus, increasing the endowment more than ten-fold and providing support for academic and student life programs. The creation of focused activities in planned giving, major gift solicitation, prospect management, annual fund, and alumni activities have worked together to yield positive results for Union College. She is most honored to have taught and mentored many students and young professionals who now work in Adventist organizations across North America.
LuAnn was deeply honored to be recognized by her peers in Adventist philanthropy with the 1999 Trailblazer in Philanthropy award and the 2018 New Horizons award. Her real pride and joy are her family; husband, Lynn, serves Union College in the Student Success Center and daughter, Caitlynn, is a nursing major at Union College with the Class of 2022.
WORKSHOP: Intro to Thrifting with Social Media
Does using social media in your thrift store intimidate you? Do you want to build your online community but don't know how? Have you struggled to move donated items that have a niche market?
Portland Adventist Community Services (PACS) depends on the $50,000+ we make from our thrift store each month to power our large food pantry and community outreach. 2020 forced us to adapt and modernize our approach to selling online, and now we want to show you what we learned!
Come see how we improved our social media reach, started selling items online, and started tracking our metrics all without breaking the bank or using up all of our time.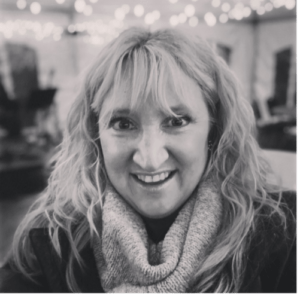 Annette Emery, Portland ACS, PACS thrift store manager, and architect of PACS' online selling process.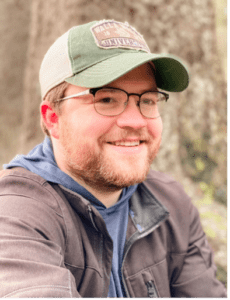 Dan Howard, Portland ACS, PACS Marketing and Development coordinator responsible for social media and fundraising.
WORKSHOP: INTRO to CERT (Community Emergency Response Team)
The Community Emergency Response Team (CERT) program educates volunteers about disaster preparedness for the hazards that may impact their area and trains them in basic disaster response skills, such as fire safety, light search and rescue, team organization, and disaster medical operations. CERT offers a consistent, nationwide approach to volunteer training and organization that professional responders can rely on during disaster situations, allowing them to focus on more complex tasks.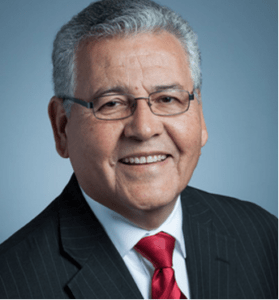 Marshall Gonzales, is Texas Conference Adventist Community Services Disaster Response Director
WORKSHOP: Refugee & Immigration Ministry
If you fled your home because it was too dangerous to stay, had lived in a refugee camp for 15 years and finally arrived in America, what would you wish people would do for you and your children? Explore tangible actions to make a strategic difference until we are no longer strangers."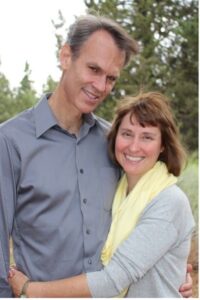 Scott & Julie Griswold, My ministry with ASAP is primarily a focus on the incredible mission field that has moved to North America. We are now surrounded by many of the "least reached": people from Buddhist and other backgrounds that have come as refugees, immigrants, and international students. I developed a cross-cultural missions kit called "Reach the World Next Door" to help church members know how to find, befriend, and introduce Jesus to people in their communities from Southeast Asian background. I hope to partner with training programs, schools, conferences, and churches to use this kit to mobilize greater mission among these unreached people.
Went to Cambodia in 1992, and started working with ASAP in October 2012.
WORKSHOP: Benefits of Health Resources Facebook Group
Learn about benefits of a health resources using Facebook groups to connect, network, and share programs that help increase awareness, prevention, and other useful resources for programs available in your area.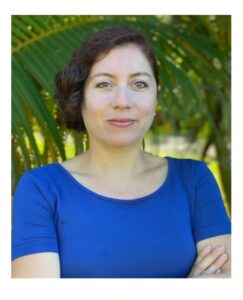 Elida Jerez, MHA, Master of Health Administration, Director of Health Ministries at the Washington Conference.
WORKSHOP: Cultural Intelligence: Managing Unconscious Bias
The seminar is: 1) to understand the difference between explicit bias, which is conscious bias and implicit bias, which is unconscious bias; 2) to increase motivation to reduce the impact of unconscious bias, and 3) to apply cultural intelligence as a strategy to manage bias.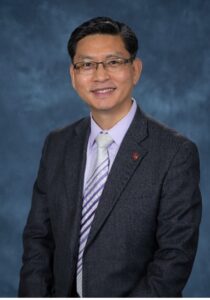 Sung Kwon, served as the Executive Director of the North American Division Adventist Community Services (ACS) from 2001- 2021. He is an ordained minister of the Seventh-day Adventist Church. Though he grew up in a family with Buddhist and Catholic beliefs, he became a baptized member of the Seventh-day Adventist Church in 1991.
After becoming an Adventist, he served as the Executive Director of the Good Neighbor House, an ACS agency in Dayton, Ohio, for eight years. He was also the vice president and, later, president of the North American Association of Community Services Directors (NAACSD) during that time.
Dr. Kwon serves as a Chaplain (Captain) for Civil Air Patrol, US Air Force Auxiliary. He has served on the boards of the National Voluntary Organizations Active in Disasters (NVOAD), National Interfaith Coalition on Aging (NICA), and National Mass Care Council.
He studied business administration at the University of Maryland, received a bachelor's degree in theology from Washington Adventist University, earned a master's degree in public administration from Wright State University, received a Milton Murray Fellowship for Harvard University Business School's Executive Education program, and received a doctorate (Ph.D.) in leadership at Andrews University. Currently, he is enrolled in the Doctor of Ministry (DMin) in Urban Ministry program at Andrews University.
WORKSHOP: How Church and School can Partner to Serve the Urban Community
For over 30 years, Mt. Tabor Seventh-day Adventist church in Portland, OR has been serving young families in the community through Discoveryland, its onsite early childhood education center. Since its inception, thousands of children have found a warm, loving environment at Discoveryland where they can learn about Jesus–many for the first time! The partnership between the church and this unique ministry has been an ongoing journey through the years. In this seminar, you will explore the steps that they took to create and maintain this partnership for over three decades: identifying local community needs, developing intentional mission, and allowing emotional space for change. This partnership is a key example of what can happen when a church simply asks "how can we serve?"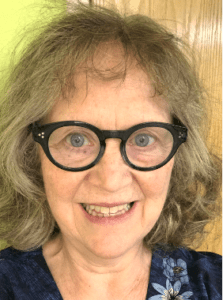 Polly Johnson, also known as Mom, Grandma, and Teacher Polly…my three favorite titles! Many years ago, I was in the second Early Childhood Education class to graduate from Walla Walla College (now University). I started my formal career of working with children, parents, and families immediately following graduation, though I had been working with children since I was a child myself. Forty-five years later I still love going to work each day. What I do doesn't feel like a job. It feels like a gift to spend my days with Jesus's favorite people, telling them about Him. I also get to share His Love with their parents, grandparents, and other family members! I am so grateful that the Mt. Tabor Seventh-day Adventist took a leap of faith 32 years ago, in an effort to serve their urban community, and opened Discoveryland Child Care Center (now Discoveryland Child Development Center). Together church and school have witnessed to over 2,000 families.
Kaetlyn Weakley, is a pastor of Mt. Tabor Seventh-day Adventist church in Portland, OR. The Pacific Northwest has long been her home and the people are close to her heart. Kaetlyn holds a degree in religion and psychology from Walla Walla University as well as a Masters of Divinity and Masters of Social Work from Andrews University. She has spent time as a program director and an educator, and loves working with children and teenagers. One of her passions is to create opportunities for churches to connect with their local communities, which is why she is excited about Discoveryland and the lasting impact it has had upon so many people!
WORKSHOP: Blessed are Those Who Mourn
This grief seminar will be of interest to anyone who has/or is currently suffering from loss as a result of death of loved one, divorce, estrangement from family or friends, lack of job/income, changes in physical health, COVID-19 pandemic, abuse, etc.  Information discussed will include grief and loss theories, definitions of grief, factors that will influence grief response, common reactions to grief, COVID-19 impact on normal grief patterns, signs that professional help is needed in coping and practical ways to support others in their grief.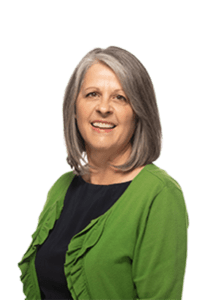 Pam Keele Cress, PhD, MSW, CT, has been a social work professor at Walla Walla University since 1996 and served as Dean of the School of Social Work and Sociology from 2006 to 2015.  In July, 2015 Pam took over the position of Associate Vice-President of Academic Administration at Walla Walla University.  Her primary responsibilities include Graduate Studies.
Before coming to WWU, Dr. Cress practiced as a mental health and administrative social worker in the Walla Walla community for over 10 years.  In addition to her administrative role at the University, Pam has been certified as a Thanatologist since 2009 through the national Association for Death Education and Counseling and has taught the Loss and Bereavement content for the school since 1996.  Students from various disciplines who have taken her class, "Death and Dying," are frequently animated about a subject many people are more comfortable avoiding.  Dr. Cress considers herself a "Reluctant Thanatologist," having been drawn to the formal study of death, dying, and bereavement out of her own experiences of loss rather than pure academic curiosity.
Pam is very active in her local community serving on many local boards and committees.  She is currently a board member on the Washington State Children's Home Society Board and a member of the Walla Walla Noon Rotary Club where she served as President of the club in 2017-18. Pam and her husband, John, have two adult daughters and four beautiful grandchildren, Zoe, 9 Isla, 8, Lincoln, 4 and Indiana (Indy), born in February, 2021.
WORKSHOP: Meet the Funders
Are you and your church interested in positioning itself for greater impact in the community you serve? Are you interested in practical steps and tools to strengthen relationships and secure resources 'beyond the pew' to engage the community with greater impact? If so, this workshop is for you. Explore the steps to get started and receive effective, yet simple tools, to help impact the community for the kingdom from subject matter experts in the field! This session is specifically designed for churches committed to engaging their communities in a deeper way and walk away with tips and tools to get started."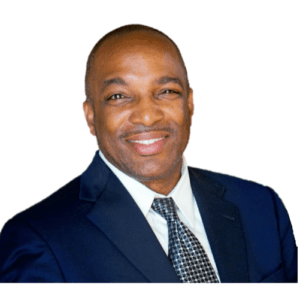 Pastor Derek Lane completed undergraduate studies at Oakwood University, graduate work at MS State University in Leadership, and is certified with NELI – the Nonprofit Executive Leadership Institute at Sanford University. He served as an ordained minister for 13 years before transitioning from full-time ministry to launch the Lane Consulting Group, a fundraising consulting business which launched scores of non-profit agencies and secured over $20 million in funding for clients throughout the U.S. In 2019, he returned to full-time pastoral work and serves at the Maranatha and Lighthouse SDA churches in Seattle, WA. He also serves as a fundraising consultant for the North American Division's PSI Department (Philanthropic Services for Institutions). He has a passion for community development and social justice work.  He is married to Mae Aldridge-Lane and they have four adult children and one grandchild, Ms. Zoe Abigail.
WORKSHOP: Volunteer Appreciation in a Virtual Climate
COVID-19 has changed the face of volunteering, opening more possibilities for technology and virtual volunteering but making it easier to lose the human connection. With many volunteers needing to step back and serve in less hands-on ways, it is imperative for organizations to show them how appreciated they are and continue to connect them with the mission and impact of the services they provide. We believe that it is essential, now more than ever, to take a strong approach and implement a strategy to care for and appreciate our volunteers.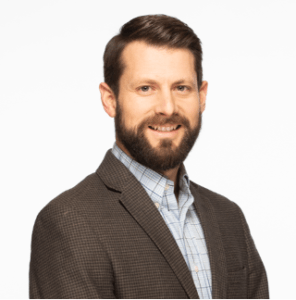 David Lopez, is the Executive Director, Center for Humanitarian Engagement.  David Lopez is the founding Executive Director of the Center for Humanitarian Engagement at Walla Walla University. He previously served as Director of Volunteer Projects for Maranatha Volunteers International. While at Maranatha he worked in more than 30 countries with thousands of volunteers. He has over 15 years of volunteer management experience and has received a master's degree in International Development with an emphasis in volunteer leadership from Andrews University. David, his wife Alisa, and their four boys a family they enjoy summer camping and winter skiing in the Blue Mountains and taking over the cul-de-sac to play a game of hockey.
WORKSHOPS: Seminar 1 – S.T.E.A.M. AHEAD and Other Creative Ministries on a Budget
Discover how a sheriff's plea, a newly purchased little house, and visionary leaders created an outreach for children in a low-income neighborhood. And see a presentation with STEAM (science, technology, engineering, art, math) in action! Learn simple principles of developing great ACS outreaches on a budget!
Patty Marsh, Patty Marsh serves as Director of Adventist Community Services, Children's Ministries, and Women's Ministries for Upper Columbia Conference.  Special interests includes reaching our cities as an ambassador for God's love, all aspects of nature – God's second book, and people!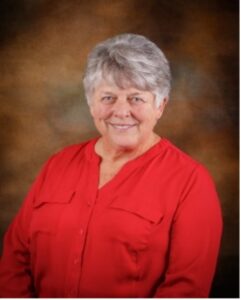 Gayle Haeger,
WORKSHOP: Part 1: How Can Your Church Assess Community Needs?
Sometimes we may think we have a great idea and plan for an outreach, but how are you to know? The first step and foundation principle in reaching your community through ministry and outreach is assessment!  Learn simple techniques of community assessment and valuable tools so you can gain accurate information – before you begin an outreach to your community!
Patty Marsh, Patty Marsh serves as Director of Adventist Community Services, Children's Ministries, and Women's Ministries for Upper Columbia Conference.  Special interests includes reaching our cities as an ambassador for God's love, all aspects of nature – God's second book, and people!
WORKSHOP: Part 2: How can your Church Assess Community Needs – In Action
About 10 years ago, an opportunity arose for the Sunnyside Church to connect with Cherry Park Elementary.  Prior to this, they did not know about each other.
Mark Witas, is the lead pastor at Sunnyside SDA Church
Jackee Duvall, is the Children's Ministries Director at Sunnyside SDA Church
Jonathan Russell, is the pathfinder director at Sunnyside SDA church.  He is the assistant to the president for communication at the Oregon Conference.
Diann Glovatsky, is the head deaconess at Sunnyside SDA Church
WORKSHOP: A & B Donations Management in the Pacific Northwest (Two-part Session)
When disaster strikes, Adventist Community Services Disaster Response is there to respond and serve. Our expertise; managing donation warehouses. Become a part of the nationally recognized Donations Operations team. In this seminar, you will:
– Know the work of the Adventist Community Service Disaster Response
– Learn basic procedures for establishing and working in an emergency distribution center processing donated goods.
– Understand what to expect when called to volunteer.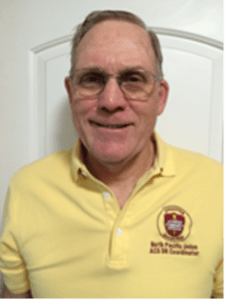 Larry Mays, ACS DR Coordinator, North Pacific Union
Gabriele Laub, ACS Disaster Response Coordinator, Montana Conference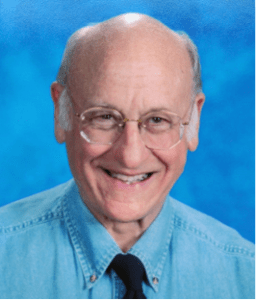 Doug Venn, Sr., Regional Disaster Response Coordinator, Upper Columbia Conference
Doug Venn Sr. is retired from Civil service after 26 ½ years in the welfare, correctional and community resources work throughout Washington State.
Venn Sr. has served on a number of boards and committees. Elected positions include serving as the President of the Northern ACS Federation in the Washington Conference and the South-Central ACS Federation in Upper Columbia Conference (UCC) and UCC Federation.
In addition, Venn has served as ACS Director for the Washington Conference, UCC southern area ACS Disaster Response Coordinator, President of WAVOAD and NPUC ACS DR Coordinator.
Venn has responded to several disasters including Carlton Complex fires in Central Washington, Hurricane Sandy in New Jersey, and Hurricane Harvey in Texas. Recently he and his wife Maria were part of the leadership team for a multi-agency warehouse in Grants Pass, OR and currently is the Co-chair of the Blue Mountain Area Long Term Recovery Group responding to the 2020 flooding.
Doug Venn Sr. met his wife Maria while serving in the PeaceCorp in Columbia. They have been married over 50 years and have three adult children and five grandchildren.
WORKSHOP: Ministry Jumpstart: Beginning and Building the Ministry God is Calling You to Do
Do you have a burden to begin an ACS ministry? God has called many to service, but sometimes beginning is the hardest part! This seminar will walk through simple steps that successful ministries are built on. These are ministries that uplift and empower those you serve, are sustainable, and most of all, glorify God. The only prerequisite for this class is a willingness to serve!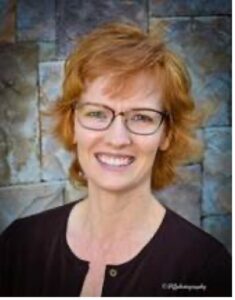 Colette Newer, is the Director for Outreach Ministries at Washington Conference, serving Personal Ministries, Adventist Prison Ministries, and Adventist Community Services. In this capacity, she loves watching God call and empower church members to establish new and innovative ministries in their communities. She considers it a privilege to be part of that process by coaching ministry leaders to expand their capabilities and vision.
Colette holds a Bachelors in Sociology from Whitman College, Masters of Administration from Andrews University and Certificate in Fundraising Management from Indiana University.
Colette and her husband, Brad Thurber have one grown son, Jacob. To recharge her batteries, Colette will go kayaking, work in the flower beds at home, or seek out an experience with art.
WORKSHOP: (Bringing Customers to Church)
(Thrift stores gather and mingle with many different people.  How can they connect customers to the life changing power of Christ. Learn some of the techniques Better Living Center uses to encourage customers and clients to try our church).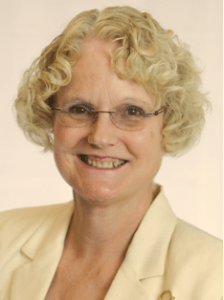 Collette Pekar, Senior Pastor of Port Townsend Church
Fran Carey, Community Services Direct for A Better Living Center, Port Townsend Church
WORKSHOP: Understanding the Sabbath as an Institution of Social Justice
WORKSHOP: Telling Your Story for Results
Storytelling is essential for sharing your mission and inspiring donors to give. Learn how to identify a great story, tips on telling your stories effectively, and ideas for how to share them!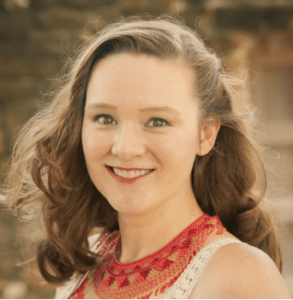 Carrie Purkeypile is a professional fundraising writer who has written for many organizations including Maranatha Volunteers International, Voice of Prophecy, Union College, and many others, raising hundreds of thousands of dollars from donors. www.fundraisingwriter.life.
WORKSHOP: A Very Special Christmas Program
Make a huge impact not only at local churches but your community.  This seminar will move you to touch lives by making children with disabilities shine on stage. You will be touched, encouraged and motivated to reach out to a group that hasn't been ministered to.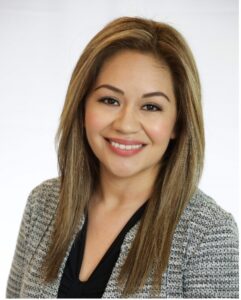 Nitza Salazar, Washington Conference Children's Ministries Director, is passionate about evangelism. Previously, she worked as a high school teacher in the Flint, MI area, mentoring at-risk teens. She believes that ministering to children is the best job that could ever exist. She also enjoys long hikes, photography and time with friends.
WORKSHOP: You Can Do Comprehensive Health Ministry
This seminar will focus on how to start a sustainable, church-based comprehensive health ministry program in your community. You can make a large impact on the physical, mental, and spiritual health of individuals in your community with very little money and without risking volunteer burnout.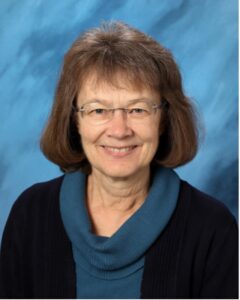 Cindy Williams, RN, BSN, currently serves as the Upper Columbia Conference Health Ministries Coordinator and as the school nurse for Upper Columbia Academy. She enjoys helping people learn how to live a joyful, healthy lifestyle and working with churches to reach out to their communities. She and her husband, Grant, have two adult children and three wonderful grandchildren. Cindy enjoys hiking, backpacking, reading, and sewing when she has free time.
WORKSHOP: Dollars and Cents of Thrift Store Ministry
Learn the financial benefits and challenges of thrift store ministry and how to stay on top of them. This seminar will answer: Why consider a thrift store ministry?  Can a thrift store make money? Will it cost money to run a thrift store ministry?  How can a team decide if the money pencils out for starting a thrift store ministry? Basics for keeping track of revenue and cash handling procedures will also be shared.
WORKSHOP: When a Plate is Donated, What Happens? 
Follow the journey of a donated item through a thrift store. This seminar will include examples of items that are typically donated, and explain what happens along the journey from the donor to the buyer, including some basic management pieces of operating a thrift store ministry.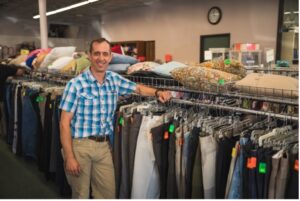 Tim Zollbrecht, Portland ACS, graduated from WWU with both business and theology majors.  After several years pastoring and working at camp, the opportunity came for him to join PACS as the thrift store manager and half-time chaplain.  Within 2 months of starting, PACS doubled the size of the thrift store which pushed the time allocation away from a chaplaincy focus to a business focus.  However, he believes that thrift stores are amazing open doors to our community and provide untapped opportunities to minister to people in our communities that may never enter our churches.  In the last 15 years of working at PACS, Tim has overseen the continued growth of the thrift store.  Tim is now the Associate Director of PACS and has moved his focus to managing the food pantry program while continuing to encourage and support those managing the thrift store ministry.
WORKSHOP: Building a Social Media Presence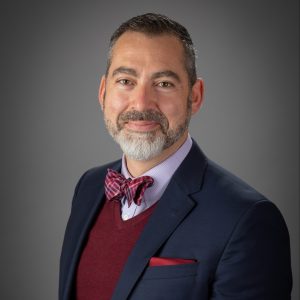 Jay Wintermeyer,